Father of the Nation, Bangabandhu Sheikh Mujibur Rahman's Birthday and National Children's Day' 2021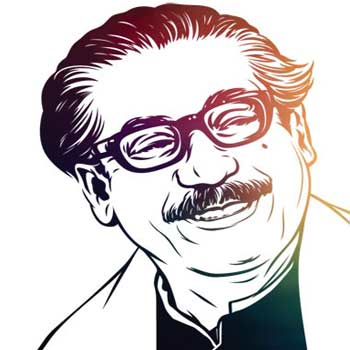 This is for information and necessary action of all students, faculties, and staff that 
all academic and administrative activities will remain suspended on 17th March, 
2021 (Wednesday) on the occasion of the 'Father of the Nation, Bangabandhu 
Sheikh Mujibur Rahman's Birthday and National Children's Day' 2021.
An online discussion meeting will be held on 17th March, 2021 (Wednesday) at 
15.00 hours on this occasion.
The honorable Vice-Chancellor Prof. Dr. M. A. Wadud Mondal will remain 
present as the chief guest in the meeting.
All concerned are invited to attend the program on time, on line.
Deputy Registrar Mr. Johurul Islam Jewel is asked to make necessary 
arrangements to circulate the notice among the students, to arrange the meeting and 
provide link to all concerned.
Place some text here